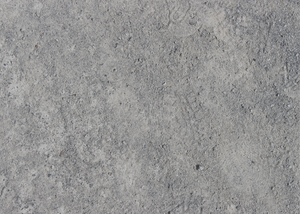 Our Mission(s)
Although Anders Entertainment Group started with the construction of a new website for The Grift, it has grown to offer many different services across many different core competencies. However, our initial mission has stayed the same.
AEG's overall mission is to add joy, value and opportunity for our clients in their artistic/creative career and daily life - and the balance between the two.
AEG's business mission is to bridge the gap between creative arts and commerce to help artists monetize their life's work and passion.
AEG's community mission is to utilize the platform of our artists to give back to the communities in which we operate, both through donations and community outreach.
We support artists through web design, construction, and management as well as social media, business, marketing, event and tour management services. Finally, we also offer consulting services if you would just like some help and ideas to plan or grow your project. We are able to help in many different areas, and we would love to come up with a specialized plan to see where we can add value to your next creative company or project.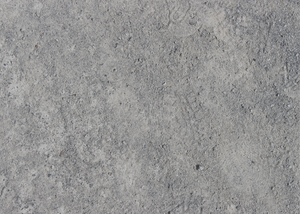 How We Started
Anders Entertainment Group was founded during the pandemic of 2020 right after his move to San Diego with his wife, Anne. They sold their house in Chicago, bought an RV, and took a 4 month road trip that ended in Southern California. Having performed with The Grift full-time from 2002-2006 and remaining close with the band, he got frustrated when he came back for the G20 event at Mad River Glen. The Grift had fans, amazing music and such a fun show. The frustration was that they needed a new website. Knowing next to nothing about websites, Neil embarked on a mission to learn how. The new website for The Grift went live in October, 2020 - and we have made some progress since then.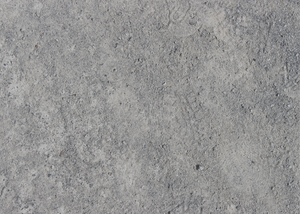 Why Partner With Anders Entertainment Group?
In our opinion, all aspiring professional musicians and bands (and hobbyists also!) should be focusing on only two things:
1. Perfecting your craft. You should want to spend your time practicing, writing, jamming, producing, recording and playing shows. I mean, that's why you started playing in the first place, right? Most successful artists I know just LOVE to play as much as they can. Because all of us at AEG are musicians, we know that playing music is definitely the BEST part about the music business. It's BY FAR the easiest and most enjoyable part. If not, you may want to try something different than music:)...
2. Connecting with your fans. With such an easy access to market for ALL artists, it has never been a better time to be a musician or creative. The entire world can literally hear every piece of work that you produce within days, hours or minutes. You just have to find your fans and connect with them in a meaningful way. There are a ton of people competing for your fan's attention, but it's hard for ANYONE to compete with a personal connection. You will always win by having (and maintaining!) a personal connection with your true fans. Every person who listens is just that - a person. And most people love connecting with other people. Especially their favorite band. You should always embrace all of your fans to the fullest. They are the ones who are really supporting your dream!
And they should NOT be focused on:
1. Building and maintaining a website. It takes hours of practice and patience to build a website, even with the simple site builders that are offered today. Even though it is very possible to do it yourself (USE THIS LINK for a Bandzoogle site) did you get into music and start a band to be a web designer? Or would you rather play music? Your choice. Play one extra gig per year, and you can afford our services. We will even buy a ticket to your show and happily rock out with you when you play in Southern California:)!
2. Building and managing an online store. It takes a lot of work to manage a successful online store. You need a shopping cart solution, a payment processor, you need to take pictures of your stuff and add it to the site. You need to keep track of inventory, sales, coupon codes, procurement, sizes, etc. (You get the picture). Did you get into music to manage an online store? You always envisioned being a drummer AND ecommerce manager, right? Or would you rather play music? Your choice. Sell just 2 t-shirts that we set up for you, and you can afford our services. Me might even buy a t-shirt from you if we like the design. Or a hat. Or a hoodie. We offer all of those (in many colors and sizes. But YOU don't have to worry about inventory when you work with us - we handle that for you:).
Today's music business makes it as exciting as it has ever been to be a musician or a band.
Never has it been so easy to have a meaningful connection with ALL of your fans. Social Media has changed the landscape for the better for the average band. Although the internet has changed the music business forever, there has never been an easier time to get your music out to the ENTIRE WORLD. Bands and artists are able to have a connection with their fans like never before. If your stuff is great, and you get it out there, it could be heard by anyone in the world with a computer. Boy have times changed. You control your destiny - not some guys in an office in Los Angeles that work for a record company. We personally like it that way.
Even though all of these social media sites exist, and you can have a profile, it is still crucial to have a great website for your band. Think of it as your own little piece of digital real estate. Third party sites (Facebook, Instagram, Spotify, etc.) may trend in and out, or change their terms, or even fold. That can seriously impact your music and your fans if you have relied on these 3rd party sites to host all of your content. Remember MySpace? Friendster? The social media and streaming sites are great as a MARKETING TOOL, but you should make sure to have a digital place that you can call your own. With a great website and control of your most crucial asset - your mailing list of engaged fans, you won't have to worry when some 3rd party site changes the way that your fans get to you. Whether you are touring arenas, playing one show per month at the local bar, or just want to make and release music from your basement - you need a great, functional website. And don't you want to sell YOUR art and merchandise on YOUR terms out of YOUR store?
Take a look around our site. Check out the services we have to offer. Check out some examples of our work. Let us know if you have any questions. We are musicians, we love musicians, and we want nothing more than for you to make some (or tons of) money doing what you love. We think we can help. Contact us today - we'd love to hear your music and help you with your website!