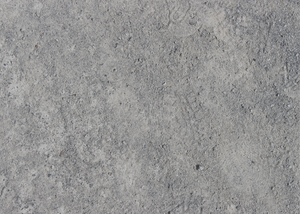 Neil "Anders" Matthews
Neil "Anders" Matthews is a drummer and creative entrepreneur with a bit of a long and winding career path. It has brought him back to music as a performer and the founder of Anders Entertainment Group in 2020. Started solely as a vehicle for his passions, he hopes to spend the rest of his time on Earth developing his broad company vision in the fields of entertainment, recreation and transportation.
Neil was born in Lowell, Massachusetts, and then moved at age 1 to Minneapolis, Minnesota. At the age of 12, his pops (who is getting pretty good at the bass guitar) took a job in Chicago. The family moved to Lake Forest, a suburb North of the city. After high school, Neil attended Middlebury College in Vermont. His first band was with Clint Bierman, called "The Ushers of Jonesville". He credits Clint with giving him the music bug and being his largest musical cheerleader. Having never played the drums, Neil decided to give it a try and taught himself with the help of some very talented people to watch.
Five days after graduating from Middlebury, Neil bought a pizza restaurant in town called The Pizza Cellar (he worked there in college) with an SBA loan from a local bank (RIP Chittenden Bank). After a short stint as the sub and salad maker at the restaurant, Clint moved from Vermont to Colorado to start a band with some other Midd grads that ended up being The Grift. Neil was neck deep in the pizza business with a high school buddy. He jammed with a few people, but it was not quite the same.
In 2002, Clint decided to move back to Vermont with Jeff Vallone, and tapped Neil for the drumming spot in The Grift. He joined the band, played full time, and had some help with the restaurant in the form of the legendary Scotty C, a close friend to this day. He spent a ton of time on the road or in the kitchen.
In 2006, his daughter was born, and he decided that he could not continue with the band, the restaurant and a young family. He made the gut-wrenching decision the leave music and focus on the restaurant and his daughter. Then came an opportunity to run an online business for his then father-in-law selling cufflinks, of all things. It added an extra income, and he remembers those days as incredibly hectic. He sold the restaurant in 2009 and moved from Vermont back to Chicago to be close to his daughter's extended family. After a domestic split and a loss of the family business he had been running within months of the move, he wasn't quite sure what to do.
Having been told he would be great at sales, he figured he would go to the local Honda dealership to try to sell Honda cars. I mean, he loved the product. After a few rough months at the beginning, he was a natural and consistently placed either 1st or 2nd in the salesperson ranking each month. And that's where "Anders" was born. It's Neil's middle name. When he started at the dealership, there was a Neal and a Niall working there. So he decided Anders would make him stand out more - and it kinda stuck.
Deciding to ditch the suburbs and the car sales hours, he found the love of his life, Anne, in the city of Chicago. They met in a softball league, and they were married in 2013. He also picked up a fun new job in sales with those coveted "regular hours" (yeah, right). He got involved with a company called Tradecraft Outfitters in the craft coffee arena. After doing quite well there also, he realized that he was really still missing music and working on his own projects. His daughter, 11 at the time, was living with Anne and Neil in Chicago, but her mother had relocated to Southern California. Ultimately deciding that a relocation might be feasible, Anne and Neil made the plan to sell their house, purchase an RV and do a mega road trip. Although the pandemic changed the trip a little bit, the adventures were (mostly) documented at the Matthews RV Adventures Blog. And when Neil got to California, he needed a new gig. That's when Anders Entertainment Group was founded.
The Grift had a 15th reunion show that Neil played and performed. Then a 20th reunion show. In 2020, Neil decided that he had to get involved again, and started by learning how to build a new website for The Grift. It has now grown into a bit more, with Neil helping a number of different artists and friends with their careers and the business side of things. He has also gotten back into performing, with The Grift and friends when he is in Vermont as well as a project called Wookie Garcia in San Diego, an established band in their own right. He spends his time hustling however he has to to keep living the dream, settling into a great California lifestyle thanks to burgeoning gig economy and the ability to work as an independent contractor. Fell free to drop him a line, as he is always looking for the next fun project.
Click the links below to listen to past and current projects.